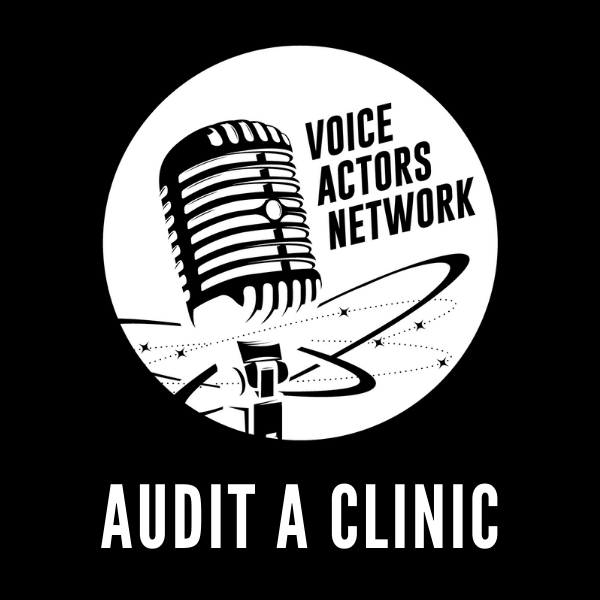 $35.00
$0.00
AUDIT A CLINIC - NOVEMBER 2023
NOVEMBER 2023 CLINICS



→ Be sure to select the clinic you'd like to audit from the drop-down menu  ←

As an auditor, you will not be participating or reading copy in a clinic. Auditing is simply a chance to be a fly on the wall and learn from our guest instructor's feedback, and our fellow actor's reads.
You must be an approved member of Voice Actors Network to audit a clinic.​
All members may audit any clinic, regardless of clinic type.